Zoom had developed at a breakneck pace since December 2019, when the Covid-19 epidemic spurred companies and schools to adopt work-from-home or remote learning policies. It surpassed 200 million daily active users in April 2020.
Zoom supplies a variety of uses as video conferencing software, from cabinet meetings to webinars to online classes.
With consumers utilizing Zoom for such a diverse variety of activities, it's critical to weigh the benefits and drawbacks of Zoom for education. How well-suited is Zoom as a platform for online education?
Zoom's Benefits For Educators
The pandemic posed a lot of problems for educators as they were unable to hold Physical classes. Zoom provided the perfect solution as it provided everything educators needed to give lessons.
1. Add Annotations To Screen Sharing
As instructors, you may force students to show their work to the class for live feedback. The most frequent way to do it on Zoom is through screen sharing.
Other video conferencing services allow students to email the instructor a PDF or picture of the produced solutions. The instructor then screens shares and annotates that piece of work in an online session.
The procedure may be time-consuming and may result in time spent fumbling with technological settings. The screen sharing feature assists lecturers and allows them to intervene and annotate the screen in response to students' shared work without any delay.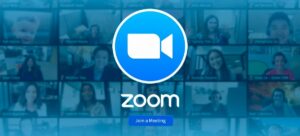 2. Simple Registration For Participants
When professors book Zoom sessions, they often email students the URL to the scheduled Zoom session. Students may then join the Zoom session without requiring them to sign in using a Zoom account.
Teachers may also deactivate password security to hasten the administrative procedure for students to take part in the online class. It makes it easier to manage classes with more than a hundred attendees.
3. Whiteboard For Collaborative Work
Additionally, instructors may use Zoom's whiteboard feature for an online session. The users can use the whiteboard to convey instructions using a text box or a pen tool.
The interactive whiteboard is helpful in creating a productive learning atmosphere. Students can brainstorm ideas and summarize their learning by creating mind maps.
4. Teaching Big Groups Using Gallery View
Zoom's gallery view is a defining feature. It allows users to switch between gallery and active speaker view
By allowing consumers to see all call participants, the gallery view becomes more intimate and more reminiscent of actual gatherings. Zoom's benefits for pupils
The Benefits Of Online Classes For Students
Adapting to online lectures was just as difficult for students as it was for educators. Zoom helped students in keeping up with the lectures and continuing their education.
1. Convenient
The first and most clear benefit of online education is its ease. Perhaps some of you face a lengthy commute at the end of a grueling day. Traveling to another place before returning home is a non-starter.
Now, thanks to virtual learning, you can take lessons in the comfort of your own home while wearing your favorite slippers. You may search for any videos you may have missed and make up for lost time later! You might even make the most of your commute time by enrolling in an online course on your bus or train route home. To get started you will only need a device and an internet connection.
2. Versatility Of Online Classes
Not only have you saved time by not having to drive to a physical place to attend a class, but online courses allow you to study at your own pace. If you are unable to attend the face-to-face lectures because of the time difference, you have other options to keep up with the lectures. You can access recorded lectures at your own convenience. Finally, online courses allow you to pursue your career and educational aims on your own time.
3. Cost-Effective Solution For Institutions
The primary benefits of online classrooms are the significant cost savings for the educational institution, which no longer needs to depend on reserving a physical space to offer courses. This results in more affordable lessons for the student. Compulsory attendance at an actual classroom location rapidly raises your student expenses. When you attend courses online, you save money on textbooks and materials and lunch and travel expenses.
Conclusion
Zoom is a competent platform for holding video conferencing with vast groups of people. Zoom's prominence attests to its remote work capability. However, we feel that educational-focused video conferencing technology is more proper for online classes.
As technology capabilities advance and many of the critical concerns of students attending online courses are addressed, the benefits of online classrooms are starting to outweigh the challenges.