Connecting with people and getting your message across is vital for running a business. Companies have to deal with remote customers all the time and they are hiring remote employees as well. A good communication tool is crucial to keep things running smoothly.
Conference call services are a perfect tool for carrying out distraction-free conference calls. There are a variety of conference call services available, allowing you to find the best solution that matches your requirements and budget.
Best Conference Call Services
To choose the best conference call services it is essential to take a close look at the features and cost of the service. The following list of call conferencing services will offer the best options to choose from:
Nextiva
Video calling and VoIP have made conference calls critical to holding meetings. Nextiva is an excellent choice for companies of all sizes. It offers a complete communication solution. There are different plans available and each plan comes with different features.
The professional plan of Nextiva allows you to place unlimited conference calls. You can add 40 participants to the standard conference call and 250 people to a video conference. You can also use Nextiva for conducting classes, workshops, webinars, and public-facing virtual events.
Nextiva One provides a full-fledged video and voice calling along with team messaging and texting.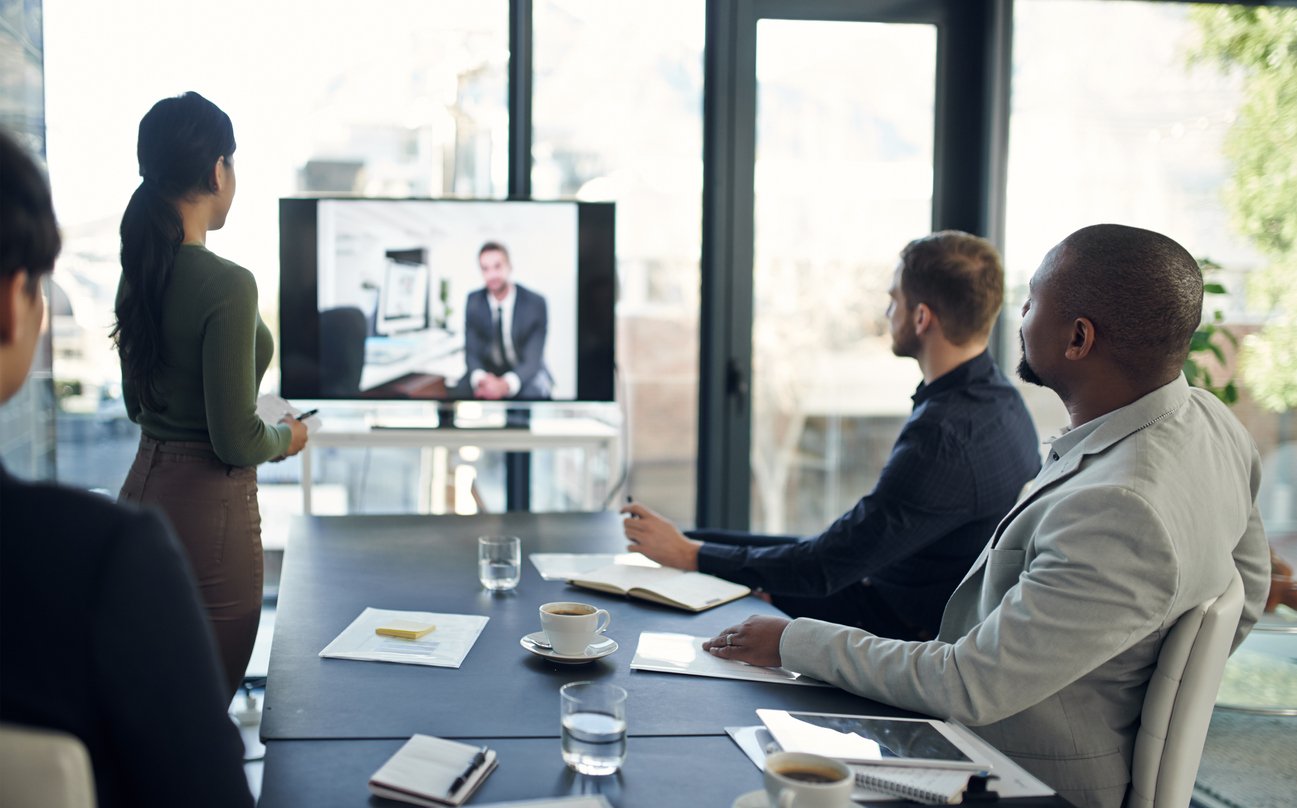 Key Features
Unlimited conferencing
Text messaging
Unlimited voice and video calling
Toll-free and local numbers
Desktop and Mobile app
RingCentral
If you are looking to invest in a standalone conferencing solution, RingCentral is an ideal choice. It is among the most popular communication tools available in the market.
The service provides a great collection of business communication tools in a single package. The users also get to enjoy a standalone conference call plan that will satisfy all business needs. The service offers a no-risk option free plan that gives an opportunity to add up to 100 participants to the conference call.
The Pro+ plan comes with more advanced features and the ability to add more participants to the call. You get the opportunity to host meetings containing about 200 participants. You can store 100 hours of video and get access to advanced analytics.
RingCentral has all the features that you want from a conference call service. It also offers the additional benefits of collaboration and communication tools. To improve collaboration you have the freedom to add custom tools specific to your industry. It is an ideal choice for companies that need an all-in-one suite of communication tools and holds conference calls for less than 100 participants.
Key Features
Unlimited audio conferencing (about 1000 participants)
Video conferencing (100 participants)
Internal document sharing and messaging
HD audio and video
Recording calls
24-hour maximum meeting duration
SMS text messaging
Free business phone numbers
Unlimited Internet faxing
Grasshopper
Grasshopper is pretty different from the traditional conference calling software. The virtual phone system is an ideal choice for small companies as the mobile app is easy to understand and use.
Select a new phone number, choose the plan, download the app and connect the existing phone to the new one and you will be all set up to make uninterrupted conference calls.
Grasshopper offers unlimited conference calls for ten participants. It is a cost-effective service. The paid plans start at $26 per month for a single number and three extensions.
The service has extra communication features that assist in making the call smooth and efficient.
Key features
Some of the exciting features include
Free local or vanity phone number
Handling the calls
Phone extensions and custom greetings
A single device for personal and business calls
Instant text messages
Voicemail transcription service
Business SMS messages and call forwarding
Zoom
Zoom became highly popular during the pandemic as companies were forced to conduct their business remotely. The video conferencing feature of the app allows organizations to go through their day-to-day tasks during the lockdown period.
The app became a preferred choice by many companies because of its reliability, affordability, and user-friendliness.
The cloud-based call conferring service offers a wide range of options. It provides world-class video and audio performance. The video conferencing and cloud conferencing rooms set it apart from the competition.
The service comes with 24/7 phone support and some plans come with live training.
Key Features
HD video conferences
Cloud recording features
Free conference calls (100 participants)
Final thoughts
Investing in a high-quality conference call service is not a luxurious decision as it has become a necessity. Make sure you choose the service that has the features to satisfy your business requirements because it plays a significant role in error-free communication.