College movies are a film staple that makes those who attended college nostalgic. It also delights those who are yet to attend college with drama and insights into what goes on in the institutions. Films with college as the focal point often have their characters as students navigating through college life and learning what it means to be an adult for the first time. The journey is often not smooth, which is where the drama is highlighted. Therefore, if you want to reminisce about your college days or enjoy some drama and comedy for two hours or less, you can check out some of these college movies.    
21 (2008)
The movie was a box office success despite eliciting mixed reviews from viewers. 21 featured brilliant actors like:
Kevin Spacey 

Laurence Fishburne 

Jim Sturgess 

Kate Bosworth
It is based on the best-selling nonfiction book by Ben Mezrich, known as 'Bringing down the House.' The movie highlights the story of a student studying at the Massachusetts Institute of Technology who joins a group of brilliant students being mentored by a senior professor in the art of card counting. However, their problems begin after their massive win at a casino in Las Vegas.    
St. Elmo's fire (1985)
St. Elmo's Fire is a classic movie that is worth your time. The theme song of this movie even became number one on the Billboard charts. The star-studded film features actors such as Andrew McCarthy, Emilio Estevez, and Demi Moore. The central theme of the film is friendship. The college movie focuses on college friends who try to discover adulthood together and support each other through all their challenges after graduating from Georgetown University.
Orange County (2002)
Orange County is among the best comic college movies that took the film industry by storm. The film starring Colin Hanks and Jack Black was released in 2002. Colin Hanks is featured as an intelligent high school student whose admission to Stanford University is compromised when his guidance and counseling teacher sends out the wrong transcript together with his application. The brilliant student spends the whole film trying to prove that he is indeed a top student with the assistance of Jack Black.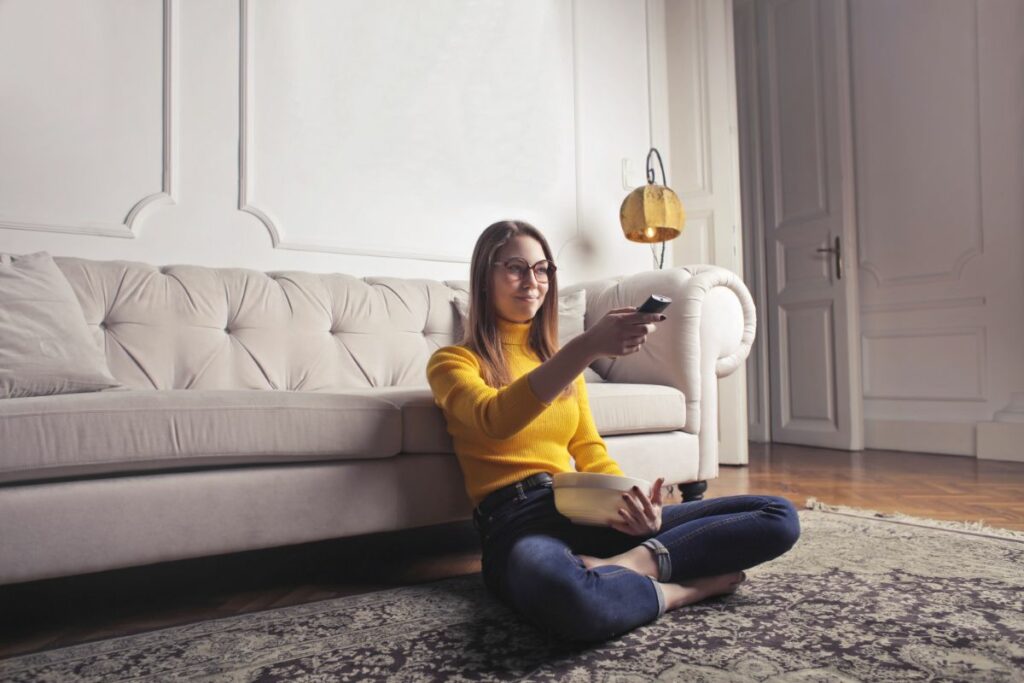 Neighbors 2. Sorority Rising (2016)
Sorority Rising is a sequel to Neighbors. The film replaces the rowdy neighbors featured in part one of the neighbors. Mac and Kelly think that they can live peacefully again, but the girls in Sorority Rising are even worse neighbors. They opt to team up with the fraternity president to drive the girls away from the neighborhood. 
Rudy (1993)
The iconic 1993 film is ranked among the best sports college movies of all time and draws its inspiration from the life story of Notre Dame Walk. It highlights the story of Rudy (Daniel Ruettiger), a high school student who harbors dreams of becoming a successful footballer at the University of Notre Dame. But he does not qualify to be there academically and could not also raise the institution's fees. However, after his friend's death, he manages to get admission to the institution and stubbornly works his way to the football team. If you are looking to binge-watch classic college movies, then you can catch up with this one. 
22 Jump Street (2014)
The film is a sequel to 21 Jump Street. In the movie, two police officers, Jenko and Schmidt, are assigned to go undercover at a local college. There is also a commentary on this film highlighting the changing perceptions of gender and sexuality in higher learning institutions. The movie received positive reviews for being a successful sequel comedy. 
Whiplash (2014)
The award-winning film brings out the story of a young and talented drummer attending a competitive music conservatory where he is abused emotionally and physically by a professor focused on pushing his students to success. The role played by J.K Simmons as the band director was heavily criticized. Still, the film went on to get five academy nominations and scoop three awards out of the five nominations. The film director Damien Chazelle stated that his high school experience inspired the film. He took advantage of this to give the movie a competitive edge in the industry.  
Best College Movies
Hollywood has delivered some of the most epic college movies over the years that leave us short of breath from laughing, guessing from the suspense, and thrilled from the drama. These college flicks have featured some of the best actors of all time, and we have also been introduced to some new stars who turned out to become great actors. So grab some pizza and catch up with these college movies if there are any you haven't watched yet.