You need a new strategy to draw visitors to your website, but what really works? There are a lot of different ways you could use to increase your website's traffic, so what did you try so far? Learn how to increase traffic to your website by giving some of these things a shot:
1. Syndicate content
Duplicate content is a big no-no, but Google doesn't mind if you syndicate content. This means that you'll publish the same content on several different websites. Make sure that you point out that it's syndicated content by writing something like "This article was originally published on (link) and has been republished here with permission" at the end of the article. You could also publish only an excerpt from the original content and write something like "For more information and insight, read the full article on (link)" at the end. Medium is a great place to syndicate content that could get you more visitors.
2. Find more keywords
How to increase traffic to your website? Obviously, SEO is one of the most important things that you need to rank higher and get more visits. And a big part of SEO is keyword research. Start being constantly aware of the CPC and search volume data for any keyword that you search for by using Keywords Everywhere. It will also display some useful information about the website, such as domain authority and the number of referring domains. What's best, it's a chrome or firefox extension that you can install entirely for free.
3. Spy on your competitors
How useful would it be if you could know exactly where your competitors get their traffic from? Well, you can get this information entirely for free if you use SimilarWeb. Find out about any website's traffic and, most importantly, its traffic sources. SimilarWeb gives you a lot more information about any website, so check it out and make full use of it!
4. Answer the questions
To learn how to increase traffic to your website you have to learn how to create better content. Obviously, better content leads to more traffic, so how to create what the public wants to read? Well, what are the questions that people ask online that you could answer in your content? Find out by using Answer the Public which will show you questions people ask related to your keyword.
5. Promote content on Quuu
If people were promoting your content on their social media, it would result in more traffic. And you can get them to promote your content simply by using Quuu. Use this content marketing tool to promote your content, whether it's blog posts or videos.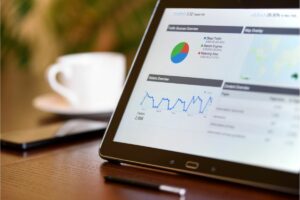 6. Publish long-form lists
Long-form content gets more shares and more backlinks, so see if you could write 3000+ words of content. List posts are the most popular, so stick with this instead of how-to articles and infographics. Include the number at the beginning of a title and use emotional words to inspire people to click on it.
7. Use content transformation
Content transformation is a pretty simple concept and you can use it to gain more visitors. Can you convert some of your blog posts into a video, an ebook, or a podcast? That's all there is to it and it might increase your traffic!
8. Use LSI keywords
LSI keywords are terms related to your keyword that people also search for and you should use these in your content as well. There are plenty of free and paid tools to help you find LSI keywords but you can also use Answer the public from one of the previous points as a tool to find LSI keywords.
9. Use Facebook ads
Facebook ads are not cheap, but with the right targeting, they could bring you a lot more traffic. Learn more about your target audience and try targeting people who have already visited your website. Find out more about detailed targeting and use it to get more people to come to your website.
10. Click to tweet
You can get a lot of shares if you write a good tweet and use Click to tweet. Take something tweetable from your content and write the tweet in Click to tweet. The tool is going to create a special link for this tweet. Include that link in the content and when people click on it they'll be able to see and share the pre-written tweet.
If you use these 10 useful ways to increase your traffic you are likely to get more visitors and possibly even increase your website's rating on Search Engines!