Your traffic highly depends on your website's rankings. To learn how to get your website to rank higher on Google you will have to learn more about Search Engine Optimization, or shortly SEO. You don't have to do everything on your own because you could also hire an SEO expert to help improve your website's ranking. However, if you want to familiarize yourself with Search Engine Optimization, keep reading because you're about to learn how to get your website to rank higher on Google.
1. Do On-Page SEO
On-Page SEO isn't something that you do only once. You do it every time you post new content, but don't worry because it won't take you long. To optimize your content for Search Engines you will need to include the keyword at the beginning of your title as well as the first paragraph. Make sure to also write the meta description and include the keyword there as well. Add pictures with titles and alt descriptions that also include the keyword and make sure that it's in the slug as well. Create internal and external links and you're pretty much done!
2. Use keywords
Do keyword research and pick what you're going to write about. Make sure to use keywords in your content. These are the words that your visitors are likely to search for when they want to find your content. Keep in mind that you might rank for more keywords that the ones you pick. You can check queries that you rank for in Google Search Console and you might find some that you didn't intend to rank for. If it was that easy without even trying, what would happen if you would try to rank for more keywords? All you need to do is make sure that they are related to the main keywords and that you're answering the Search Intent, but more on that later.
3. Do technical SEO
How to get your website to rank higher on Google? Well, sometimes, what's stopping it from ranking is a technical issue. Technical SEO is rarely the issue, but when it is, it can seriously harm your website's ranking. So, make sure to check for at least the three most common technical SEO issues. Check whether your website is optimized for mobile devices. Also, check your site's average loading time, and look for errors in the "Coverage" section of Google Search Console. If you discover any of these three issues, make sure to fix them as they significantly impact your website's SEO.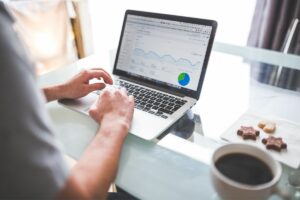 4. Answer the Search Intent
The Search Intent is what the users are trying to find when they search for something on Google. You need to answer the Search Intent and make sure that your website's visitors are getting all the information that they were hoping to find when they searched for the keywords that you used. Search Intent can be informational, navigational, commercial, or transactional, depending on whether the user wants to find information, make contact, find a product or make a purchase. Whatever it is that your visitor wants, you should make it as easy for them to get it as possible.
5. Publish high-quality content on a regular basis
It all comes down to content. If your content is not high-quality, it's preventing your website from ranking higher on Google. This Search Engine's algorithm is mostly based on backlinks. So high-quality content is the kind of content that a lot of people would want to share and link to. Fill your content with data to make it interesting to journalists who are looking for specific information. Make sure to also write long-form content. Longer content is more likely to be shared. So see if you can write 3000+ words of high-quality content filled with data, and make sure to include visual content as well. These things can help you get more people to share and link to your website.
6. Build backlinks
Even if you do everything to get people to link to your website, you can't just cross your fingers and hope for it to happen. Building backlinks is an important part of every content marketing strategy. Make sure to promote your content so that more people would share it on social media. Other than that, you can also try broken link building. This means that you identify links dead links on someone's website. Send the owner of the website an email proposing that they use the link to your website instead of the broken link. Another option is guest posting, and you can also use resource pages.